We have a skilled, experienced and talented leadership team each of whom bring, creative and different opinions, perspectives and experiences to our organisation.
They come together in combination to push, question and support each other in order to achieve our strategic aims and support our staff to be their best.
Darryl Bishop
GROUP CHIEF EXECUTIVE OFFICER
I have held professional roles within the mental health and addictions sector for over 20 years. I am an innovative, experienced leader and a talented change manager.
I have been a senior leader for Auckland District Health Board, Ministry of Health New Zealand, NZ Heart Foundation and for the past 5 years I have operated as Chief Executive Officer for Connect Supporting recovery latterly re branded and relaunched as Ember Korowai Takitini that I now lead as Group Chief Executive.
I am focused on piloting Ember to play a lead role in shaping the national conversation in the mental health, addictions and intellectual disabilities sector, on identifying and developing new directions and strategies for the organisation to equip it and it's team members to change the way that New Zealand responds to, serves and supports those in most need.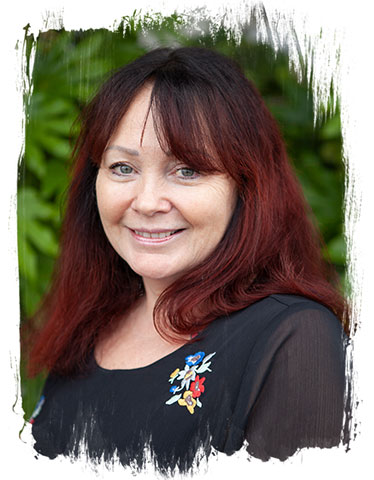 RUTH BORRETT
CHIEF OPERATING OFFICER
I have a passion for seeing communities flourish, through the health and well-being of their people and through the building of social capital.  This does not happen by accident or without design, it needs proactive leadership and commitment; I offer both to Ember Korowai Takitini, informed and motivated by a combination of professional and life experiences.
I  have a background in finance .I previously worked in Social housing and Community regeneration projects in the UK. In 2004  I joined Connect Supporting Recovery, now Ember where I am the  Chief Operating Officer In my role I  focus on the quality of our services, the development of our people, and the sustainability of our organisation and that of the Mental Health and Addictions sector.
SPENCER BEAZLEY
CHIEF FINANCIAL OFFICER
I am a Chartered Accountant and a member of the Institute of Directors. Work-life started and was developed in various National and International Corporates in New Zealand and overseas. The last two decades I have been involved in the ever-changing Health Sector including Primary and Mental Health for mainstream and kaupapa Māori providers.
Having returned to South Auckland, I am married to Meila and we have 3 daughters.
BEVERLEY POLLARD
GENERAL MANAGER, HUMAN RESOURCES
My Generalist Management and Human Resource Management experience has spanned over 25 years working in the UK and New Zealand. I have worked in the Private sector and the Public sector (British Civil Service) in the UK and the Not for Profit sector in New Zealand.
I am a Chartered Fellow of the Chartered Institute for Personnel and Development (CIPD – UK) and a Chartered Member of the Human Resources Institute of New Zealand (HRINZ). I hold an HR degree, a Diploma in People Management & Development and a Diploma in Occupational Health & Safety.
I am a mentor for the Ministry of Social Development Supported Employment qualification and a mentor for the CIPD and HRINZ.
I was appointed as the General Manager Human Resources for Framework in 2006 and now  lead responsibility for Human Resources, Workforce Development and Occupational Health, Safety & Wellbeing.
MIKE BAIN
GENERAL MANAGER, OPERATIONS
After a career in hospitality I retrained as a social worker and found my way into what was formerly Framework Trust working my way from the front line as a group facilitator through to my current role as an operations manager. About 6 years into my journey, I had my own experience of mental ill health when I was diagnosed with an anxiety disorder and depression. This has made me more determined to ensure that the people that we serve at Ember receive the support that they deserve
I have recently moved into the role of General Manager Operations for our vocational services where I manage the Personal Focus and Employment Services.
I believe that people deserve to be treated the way that you would expect to be treated yourself and that everyone has something offer, if you just take the time to get to know them you will discover the best in people
When I am not at Ember I enjoy spending time with my family, playing and listening to music amateur photography and watching sci-fi and superhero movies that my wife tells me 'I am way too old to be in to'.
CHRISTEL VAN DEN BERG
GENERAL MANAGER, OPERATIONS
I have worked in the Health and Disability Sector since moving to New Zealand in 2001 and joined the Framework team in 2005.  Throughout the years I have had the privilege of working across most of our services, starting with our Intensive Support Services, then on to Community Support Services and after that our Employment Services.
I have been involved in managing constant contract and funding changes, ensuring and supporting our teams to not only provide what we are contracted for, but to be innovative and flexible in our approaches to ensure individualised, meaningful, strengths focussed  support for people accessing our services.
I have a real passion for the Health and Disability sector are excited to now be part of Ember moving forward.
In my spare time, I enjoy being a mom to three very different, busy boys.  I also enjoy getting involved in a variety of sports to keep fit and healthy.
KARYN MUNDAY
GENERAL MANAGER, OPERATIONS
I am  the General manager for both AOD and Peer Support services across North and South Auckland. I have had  an extensive career in the health sector mostly within mental health and rehabilitation services since 2000, including both inpatient acute services and community work. 
I qualified in Social Work from the Auckland College of Education  in 1999,  I  started working for Connect Supporting Recovery in 2011. 
I have my  own experiences of mental distress that has equiped me to be an agent for change in Social Work . My professional expertise  combined with my  lived experience enhances and informs my approach to managing Peer and other services.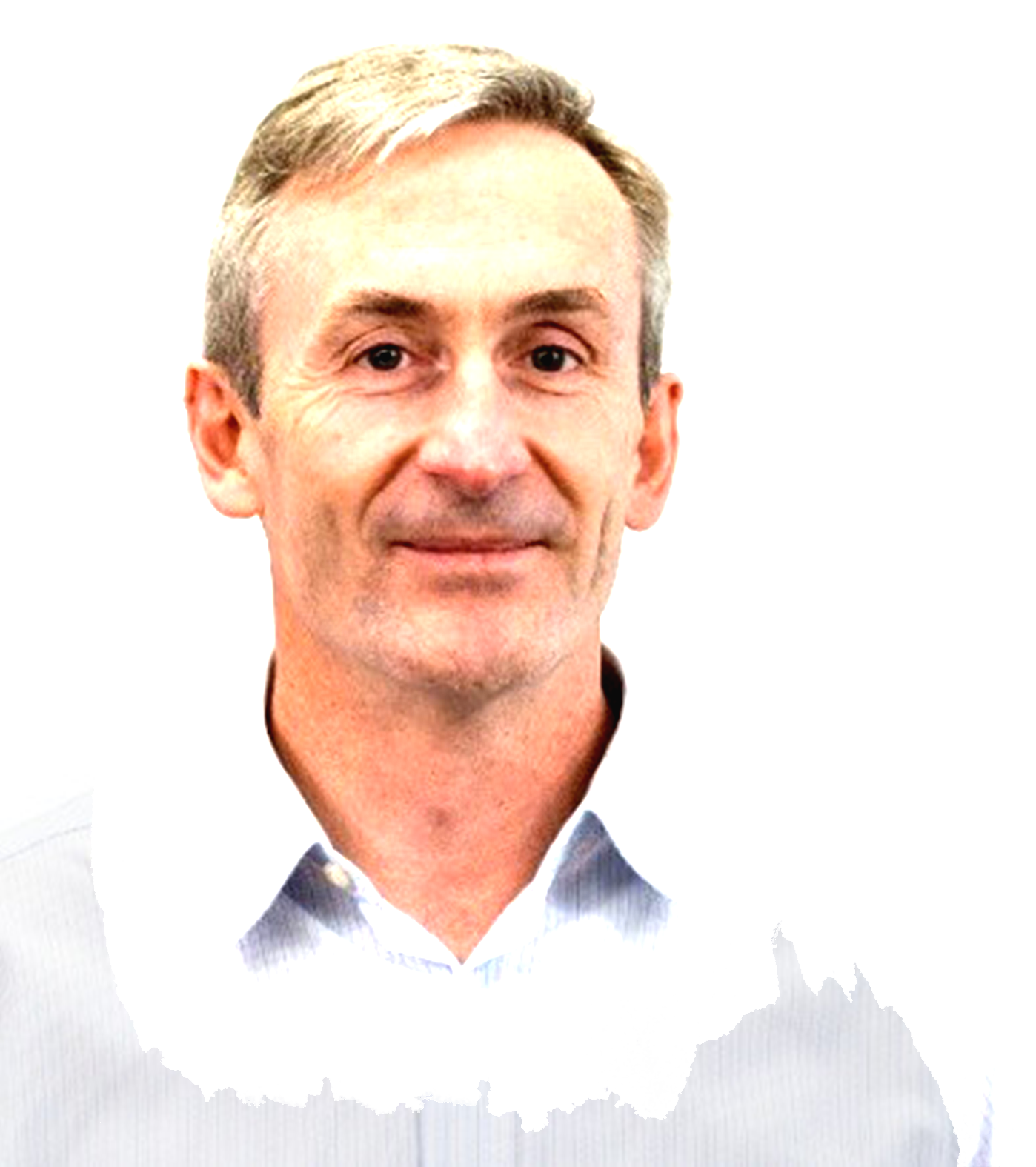 LEE REYGATE
GENERAL MANAGER OPERATIONS
I am an experienced General Manager Operations in the mental health care sector. I have a Master's Degree in Health Services Management from Massey University.
I am an Operations professional with  a particular focus on and experience in  Nonprofit Organisations and Public Policy, matched with a skills set that includes Coaching, Leadership Development and Change Management
AARON CAREY
GENERAL MANAGER, QUALITY
I have been working in Mental Health and addictions sector for 13 years and have a particular interest in people overcoming their initial inertia to change (sometimes called pre-contemplation).
My responsibilities are essentially ensuring we are delivering the services we are contracted to deliver (lots of auditing) to get the kinds of results service users want (Outcomes) in line with organisational values and practices (Policy) and in as creative and cutting edge way as possible (Innovation).
I have completed numerous reviews of our services over the years but one stands out where we ended up opening a whole new service that better meets the needs of the people staying there.
I am a huge film buff and I like travelling and hiking when I get the chance.
Peti Deed
GENERAL MANAGER, OPERATIONS WAIKATO
I te taha o tōku papa no Muriwhenua ia, ko e rima ngā iwi, ko Ngāti Kuri, Te Aupouri, Ngaitakoto, Te Rarawa me Ngāti Kahu e ngā iwi. I te taha o tōku mama no Waikato Taniwharau, he piko he taniwha he piko he taniwha.  Ko Taupiri me Pirongia ngā maunga, ko Waikato te awa, ko Tainui te iwi.
I trained as a social worker early 2000's. I saw the main causal factors for young people and family discourse linked to abuse (violence) and MH/AOD ill health.   This motivated me to complete a Masters of HSc (Hons) with Auckland University specialising in co-existing disorders.
One accomplishment I am proud of is helping to certify an Evidenced Based model in national service with the 'added' approval to wrap this model in Kaupapa Maaori. This proved that 'culture' significantly improved wellbeing outcome for all people. I love long walks along the beach holding hands with my husband.  Whānau is everything to me. I am honoured to be part of the Ember Korowai Takitini whānau.
MICHAEL HAWKEY
GENERAL MANAGER INFRASTRUCTURE
I have been working in the Mental Health and Addictions field since completing my Masters in Anthropology in 2006. In this time, I have worked a variety of roles from front-facing support to back-office support, to my current role.
My role at Ember is the Infrastructure Manager. Under this umbrella is Communications, Fleet and IT. My team make sure our staff are equipped to go out and do the fantastic mahi they do, as well as ensure Ember has a visual presence out there.
Historically, I have helped Ember go through various system changes to better enable us to do the job we do. These changes have helped us move forward and take advantage of the ways technology can assist us with frontline support.
Doing the right thing, helping those who need help, being open and accepting of all people, our differences, similarities and quirks. Outside work, I have a young family who gets all my time. When I find spare time, I am often in a workshop building and repairing or out in the wilderness.