We have a skilled, experienced and talented leadership team each of whom bring, creative and different opinions, perspectives and experiences to our organisation.
They come together in combination to push, question and support each other in order to achieve our strategic aims and support our staff to be their best.
Our Services Board
DEREK WRIGHT
CHAIR
I have a prestigious and long career, locally and internationally in the Mental Health and Addictions sector. Within New Zealand I was the National Lead for Mental Health and Addictions until April 2019. I am the author of the 1997 initial report that later became the Mental Health Commission, Blueprint for Mental Health Services, New Zealand. Variously I have been a Trustee for Careerforce and Platform as well as Co -Chair of Navigate and Chair of the Australian National Mental Health Framework Modelling Group. Recently within New Zealand I have led development of Creating Our Futures, Model of Care for new Adult Acute Services, Package of Care in Lakes, Respite Services in Lakes and Northland and many other leading initiatives. I am delighted and excited to be bringing my skills sets to support a progressive company like Ember Korowai Takitini as part of its governance.
JOHN MARSDEN CNZM
BOARD MEMBER AND KAUMĀTUA
I have had a long and varied career started at the Bank of New Zealand, where I stayed for 24 years.
From there, I moved to the Ministry of Education where I encouraged young people into training and apprenticeships.
After that, I moved into health, putting in two years as a manager at Starship Children's Hospital before helping to set up the Māori health provider for Ngāti Whātua.
I now work at Te Puna Hauora, a Māori health provider on Auckland's North Shore.
People involvement has always been the reward for me – dealing with people and working for people,
In all jobs I've had dealing with people has been the highlight – particularly people who are finding life difficult to contend with. I am humbled to sit on the Board of Ember Korowai Takitini – I have been connected to them before they were formed and as kaumātua I help to guide and protect their connections to tāngata whaiora of all origins.
JOHN BURNS
DEPUTY CHAIR
I have over 25 years experience in Information Technology and have worked across New Zealand, Australia, Europe and the US where I was the majority shareholder of a software company. Currently a self employed IT consultant and trainer, I have a passion for sharing knowledge and helping others develop their business skills.
I look forward to bringing strong business experience, and a passion for strategy and innovation to the Services Board.
I am an external advisor on the ICT Governance Committee for SpectrumCare Trust Board, a charity providing care and support for children, young people and adults with disabilities, and am a member of the Institute of Directors.
I have lived experience with mental health issues, and am passionate about being able to work with Ember Korowai Takitini and the services it offers to our communities.
I am married to Denise and have 3 "grown up" children, I like to read and I prefer to be outside when I can. I play the odd game of golf very badly and I have also been banned from playing the guitar when anyone is at home as it disturbs the animals  (among which there are 3 dogs, 1 cat and several chickens).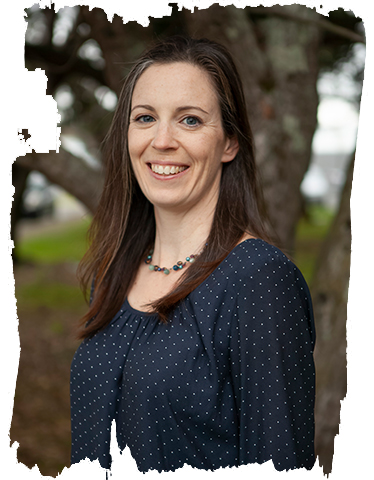 ERICA HODGSON
BOARD DIRECTOR
I am an occupational therapist who has worked in mental health for over 15 years. I have worked clinically alongside people in settings from community to residential and forensic. I then focused on quality assurance and clinical education and moved into organisational development across a whole DHB. Two projects I am very proud of managing were a project to extend basic talking therapy provision as a skill set to all mental health staff, and as Professional Advisor for OT embedding the practice of sensory modulation into services to support people's recovery.
I am the past chair of Connect prior to our merge and currently deputy chair of the Occupational Therapy Board of New Zealand. I am also mum to a 2 and 4 year old who drive me in my work towards improving health outcomes for all New Zealanders and reducing stigma and discrimination.
GARETH JONES
BOARD DIRECTOR
I have an in depth range of international and domestic experience that spans  International Trade, Relations & Consultancy, Executive for multi-national & national corporations, student organisations, indigenous consultancy, cultural advisor, board memberships.
With a real focus on well being and mental health, particularly for Pacific & Maori  communities and young people in general. My experience with mental health and addiction has been a lived experience with family and community.
LYN MURPHY
BOARD MEMBER
I have an extensive history of community service and I use this practical experience to build unique relevance to my directorship appointments. With a diverse academic background in education, health, psychology, management and accounting I bring over 20 years' experience serving on a number of New Zealand boards including local body and government directorships.
I have strong professional, government and community links and well established international networks in the public administration, health and education sectors. I care passionately about the successful development of New Zealand business, use my natural leadership skills to promote a supportive and collegiate environment with my colleagues and relish the idea of using my governance skills in new and existing board positions.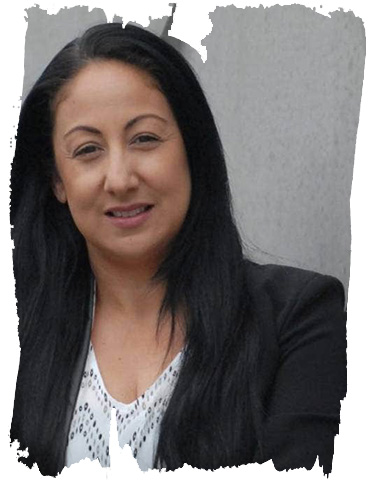 KARLEEN PURIRI
BOARD MEMBER
Ko Taupiri te Maunga
Ko Waikato te Awa
Ko Waikato, Ngaati Maniapoto oku Iwi
The past 10 years of my career have been focused on leadership, driving transformation and challenging system change to improve diverse Maaori wellbeing outcomes across health, housing and economic development. I currently work with diverse organisations to navigate their strategies through changing environments. I'm most passionate about advocating for an interconnected and equitable system that makes a difference every day in the lives of whaanau. I am very pleased to have an opportunity to be part of shaping the future of Ember.
BRODY RUNGA
BOARD MEMBER
An experienced leader in mental health and addictions. I combine lived experience with professional competence in my work to deliver creative transformation within the sector. A large part of my early career happened in Counties Manukau where I provided input into the development of DRIVE, Mahi Marumaru and Puna Whakataa at a time when Counties was establishing services that were better aligned to the needs of the local population. In 2019 I was an invitational speaker at the AOD Leadership Forum at the Parliamentary Building.
Our Senior Leadership Team
Darryl Bishop
GROUP CHIEF EXECUTIVE OFFICER
I have held professional roles within the mental health and addictions sector for over 20 years. I am an innovative, experienced leader and a talented change manager.
I have been a senior leader for Auckland District Health Board, Ministry of Health New Zealand, NZ Heart Foundation and for the past 5 years I have operated as Chief Executive Officer for Connect Supporting recovery latterly re branded and relaunched as Ember Korowai Takitini that I now lead as Group Chief Executive.
I am focused on piloting Ember to play a lead role in shaping the national conversation in the mental health, addictions and intellectual disabilities sector, on identifying and developing new directions and strategies for the organisation to equip it and it's team members to change the way that New Zealand responds to, serves and supports those in most need.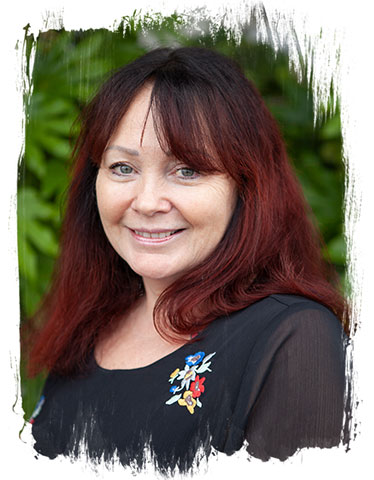 RUTH BORRETT
CHIEF OPERATING OFFICER member of Group Leadership Team
I have a passion for seeing communities flourish, through the health and well-being of their people and through the building of social capital.  This does not happen by accident or without design, it needs proactive leadership and commitment; I offer both to Ember Korowai Takitini, informed and motivated by a combination of professional and life experiences.
I  have a background in finance .I previously worked in Social housing and Community regeneration projects in the UK. In 2004  I joined Connect Supporting Recovery, now Ember where I am the  Chief Operating Officer In my role I  focus on the quality of our services, the development of our people, and the sustainability of our organisation and that of the Mental Health and Addictions sector.
SPENCER BEAZLEY
CHIEF FINANCIAL OFFICER member of Group Leadership Team
I am a Chartered Accountant and a member of the Institute of Directors. Work-life started and was developed in various National and International Corporates in New Zealand and overseas. The last two decades I have been involved in the ever-changing Health Sector including Primary and Mental Health for mainstream and kaupapa Māori providers.
Having returned to South Auckland, I am married to Meila and we have 3 daughters.
GIL SEWELL
Kaihautū Tikanga | Chief People & Culture Officer, member of Group Leadership Team
For me conversations are key
I have  30 +  years experience in Europe, the UK and New Zealand, my focus is making great organisations the best they can be in the present and in the future.
Ember is more than a place to work, my aim is to continue to evolve our culture, to keep it thriving and passionate. A place where everyone collaborates on talent & capability to  create an environment for a highly engaged and focused workforce. My passion for people and my desire for creating great places to work is balanced by significant experience with Te Whatu Ora, various DHB'S prior to that , and is backed up by  a firm foundation of many years  in Organisation Development and People and Culture  with Fontera and PWC.
TAIMI ALLAN
DIRECTOR - EMBER INNOVATIONS - Member of Group Leadership Team
Originally from Adelaide,I'm a foodie, performer and kindness-warrior who has called Aotearoa home for nearly 20 years. As the Tumu Whakarae/ Director of Ember Innovations, I bring lived expertise coupled with a practical understanding of designing and delivering innovative wellbeing solutions to support Innovators and Entrepreneurs.  I currently serve on the permanent Mental Health and Wellbeing Commission of New Zealand and the national Suicide Mortality Review Committee . I live and  think outside the square and I'm passionate about improving wellbeing through a combination of kanohi ki te kanohi/ face to face connection, technology and creativity.
MIKE BAIN
GENERAL MANAGER, OPERATIONS
After a career in hospitality I retrained as a social worker and found my way into what was formerly Framework Trust working my way from the front line as a group facilitator through to my current role as an operations manager. About 6 years into my journey, I had my own experience of mental ill health when I was diagnosed with an anxiety disorder and depression. This has made me more determined to ensure that the people that we serve at Ember receive the support that they deserve
I have recently moved into the role of General Manager Operations for our vocational services where I manage the Personal Focus and Employment Services.
I believe that people deserve to be treated the way that you would expect to be treated yourself and that everyone has something offer, if you just take the time to get to know them you will discover the best in people
When I am not at Ember I enjoy spending time with my family, playing and listening to music amateur photography and watching sci-fi and superhero movies that my wife tells me 'I am way too old to be in to'.
MICHAEL HAWKEY
GENERAL MANAGER INFRASTRUCTURE
I have been working in the Mental Health and Addictions field since completing my Masters in Anthropology in 2006. In this time, I have worked a variety of roles from front-facing support to back-office support, to my current role.
My team make sure our staff are equipped to go out and do the fantastic mahi they do, as well as ensure Ember has a visual presence out there.
Historically, I have helped Ember go through various system changes to better enable us to do the job we do. These changes have helped us move forward and take advantage of the ways technology can assist us with frontline support.
Doing the right thing, helping those who need help, being open and accepting of all people, our differences, similarities and quirks. Outside work, I have a young family who gets all my time. When I find spare time, I am often in a workshop building and repairing or out in the wilderness.
KARYN MUNDAY
GENERAL MANAGER, OPERATIONS
I am  the General manager for High and Complex services across North and South Auckland. I have had  an extensive career in the health sector mostly within mental health and rehabilitation services since 2000, including both inpatient acute services and community work. 
I qualified in Social Work from the Auckland College of Education  in 1999,  I  started working for Connect Supporting Recovery in 2011. 
I have my  own experiences of mental distress that has equiped me to be an agent for change in Social Work . My professional expertise  combined with my  lived experience enhances and informs my approach to managing  services. 
JUNIOR TIA
GENERAL MANAGER OPERATIONS
Talofa lava,
I am a New Zealand born Samoan and grew up in Central Auckland. My parents migrated from Vailoa Palauli and Utulaelae Salani in the early 60's. I am the eldest of four boys. I have a partner with a blended aiga and plenty of grandchildren that keep me busy.
I have over 20 years' experience within the Mental Health and AOD sector, both professional and lived experience.
I am a Registered Social Worker, having practiced in residential and community settings. I have a passion to improve Mental Health Services to ensure that quality support is available for whaiora.I am privileged to lead the Peer and Lived Experience services within the Auckland region.Faafetai lava
CHRISTEL VAN DEN BERG
GENERAL MANAGER, OPERATIONS
I have worked in the Health and Disability Sector since moving to New Zealand in 2001 and joined the Framework team in 2005.  Throughout the years I have had the privilege of working across most of our services, starting with our Intensive Support Services, then on to Community Support Services and after that our Employment Services.
I have been involved in managing constant contract and funding changes, ensuring and supporting our teams to not only provide what we are contracted for, but to be innovative and flexible in our approaches to ensure individualised, meaningful, strengths focussed  support for people accessing our services.
I have a real passion for the Health and Disability sector are excited to now be part of Ember moving forward.
In my spare time, I enjoy being a mom to three very different, busy boys.  I also enjoy getting involved in a variety of sports to keep fit and healthy.
KRISH DAMODARA
Accountant
I am a finance professional and a member of  The Chartered Accountants of Australia and New Zealand (CA ANZ). I  enjoy new challenges and over the years have had the privilege of setting up new greenfield projects that  include establishing a Public Ltd Finance Company and Forex business in India with corresponding  relationship UK, Dubai and Singapore banks.
I am a people person with a personal focus  on strong communication skills and perseverance, which is the cornerstone of how I operate.
Prior to joining Ember, I worked at  Auckland City Mission as Finance Manager for a little over four years. Now I am a proud and passionate Emberite  deploying my skillset and those of the Finance Team to provide focussed and meaningful support and development Ember and those who work alongside it.
Outside  of work, I enjoy  spending time outdoors with my young family – wife and son. I love travelling, cooking and sports.
Peti Deed
KAIWHAKAHAERE HONONGA IWI - RELATIONSHIP MANAGER
I te taha o tōku papa no Muriwhenua ia, ko e rima ngā iwi, ko Ngāti Kuri, Te Aupouri, Ngaitakoto, Te Rarawa me Ngāti Kahu e ngā iwi. I te taha o tōku mama no Waikato Taniwharau, he piko he taniwha he piko he taniwha.  Ko Taupiri me Pirongia ngā maunga, ko Waikato te awa, ko Tainui te iwi.
I trained as a social worker early 2000's. I saw the main causal factors for young people and family discourse linked to abuse (violence) and MH/AOD ill health.   This motivated me to complete a Masters of HSc (Hons) with Auckland University specialising in co-existing disorders.
One accomplishment I am proud of is helping to certify an Evidenced Based model in national service with the 'added' approval to wrap this model in Kaupapa Maaori. This proved that 'culture' significantly improved wellbeing outcome for all people. I love long walks along the beach holding hands with my husband.  Whānau is everything to me. I am honoured to be part of the Ember Korowai Takitini whānau.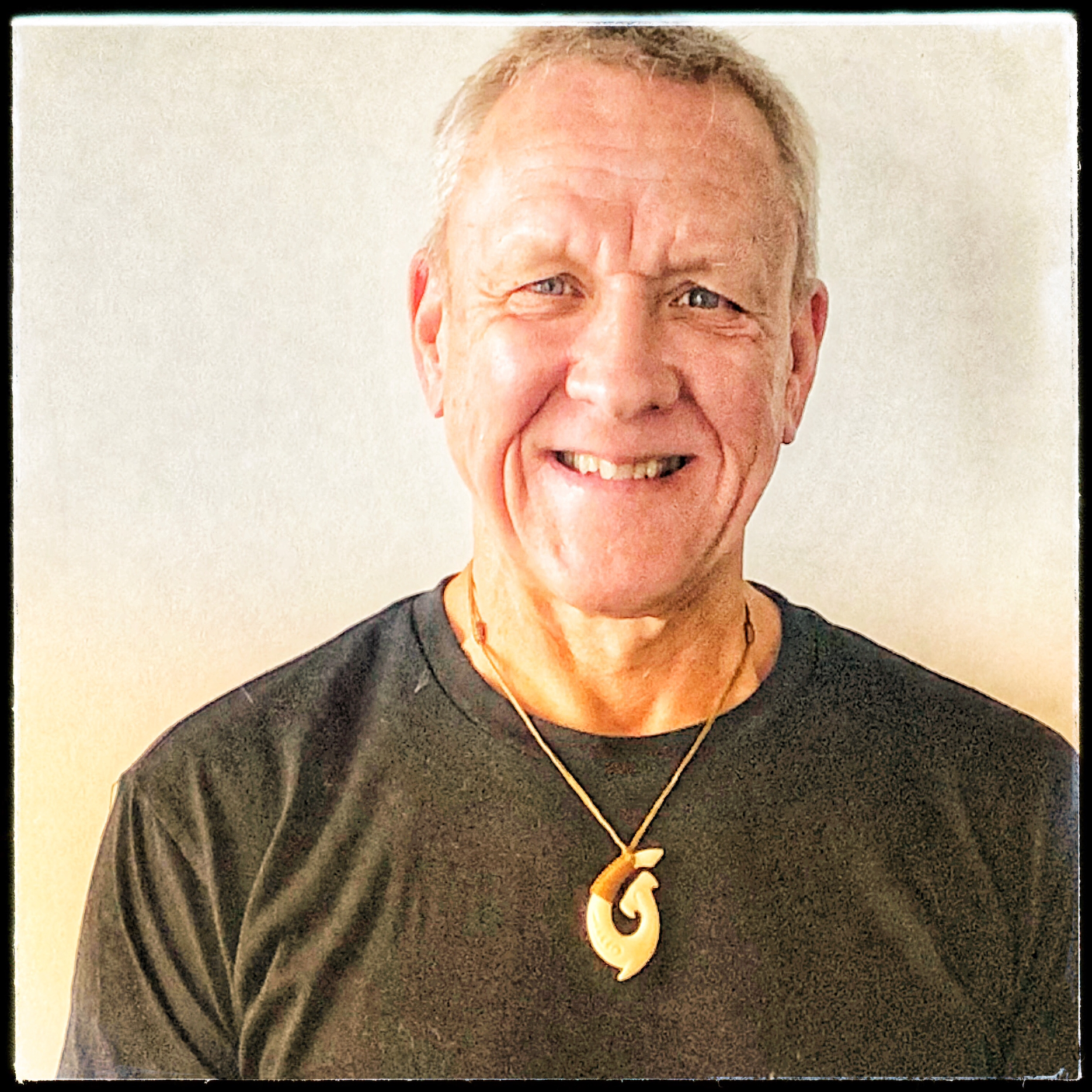 SIMON KOZAK
MARKETING AND COMMUNICATIONS MANAGER
I manage Ember's marketing, communications and media. I am  an award winning marketer and holder of the Westpac Excellence In Business, Excellence in Marketing Gold Award. My career spans over 30 years much of it spent in senior leadership roles with well-known advertising agencies. I haven't had a drink for over ten years I like to describe my lived experience and opportunity to deploy my professional talents with Ember as "a happy collision".
For media enquiries or to get in touch please email emcomms@ember.org.nz
INDERJIT SINGH
IT MANAGER
I am an IT professional. I graduated from Unitec in 2008. For the last 10 years, I worked in the health sector in different technology roles. In the constantly evolving world of technology, I am privileged to be working in IT and to be deploying my skills in a sector where they can have a real impact on peoples' lives.
I am proud to be a part of the Ember team that is making a big impact by supporting the community. I am married to Jyotsna and a proud father of three kids.